Who is the workshop for?
Suits small uncomplicated businesses or
Individuals with straightforward tax affairs.
Small businesses don't always have the cashflow or ongoing need to appoint accountants, but would benefit greatly from some training to understand more e.g what expenses might potentially minimise their tax bills – this is where our workshops can help.
What you get
Phone consultation ensuring you are ready for the workshop (ie registered to submit online with logins, data summarised and complete.)
Advice on how to summarise data (template spreadsheet if required) ready for session
Emailed checklist to ensure that everything is bought to the session
SAR filing workshop which uses your actual figures and answers individual queries.
Opportunity to file SAR with accountant to hand – helping out with any queries.
Break out sessions for the group to understand topics that effect the majority of delegates (eg use of home claims, motor expenses)
Individual assesment to check if using the simplified cash basis would be more appropriate for the business and associated pitfalls.
To book a place on this workshop or to find out more, please contact Charlotte on: charlotte@oscroftandco.co.uk | Text or Call: 07803 331 158 / 01902 489 631.
For a hard copy of our 2013/2014 Tax Card – please contact me.
Last month I featured in "Fempreneurs Rock" first edition.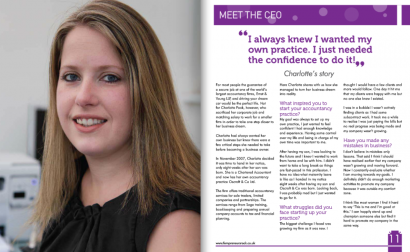 To find out a little bit more about me and how I started my business visit:
http://www.fempreneursrock.co.uk/issue-one/#10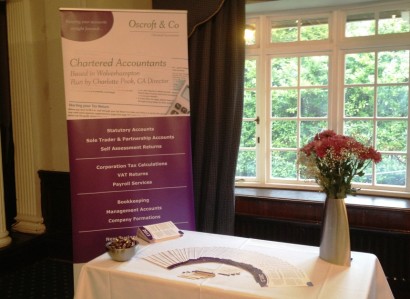 I provide a range of services to small businesses and this month I have taken some time out of the office to spread the word about my services and also offer FREE advice to companies in the Wolverhampton area.